Halo Platform Bi-weekly Newsletter - September 14th, 2018
Welcome to the Halo Platform Bi-Weekly newsletter! This is where we provide updates on recent developments and announcements for upcoming news, products, and events. During the past sprint (2 weeks), we've made a lot of progress with the development of Halo Platform's lineup of cryptocurrency tools and features. 
In addition to providing technical updates, Halo Platform is also pleased to announce our localized marketing campaign, which brings global audiences to our community through multilingual worldwide outreach. Soon, you will see our marketing content translated into Arabic, Chinese, Hindi, Japanese, Russian, and a number of other languages as our community grows through various social media platforms.
Masternode System Updates
Among the many improvements made to Halo Platform's backend tech during this sprint period, we also successfully tested Batch Confirmations and finalized a new Featherlite version release.  With the new update, users can "Withdraw All" in only three clicks - one on the initial withdraw, one on DAPP confirmation of the masternodes and the reward amounts you are withdrawing, and the third for the batch confirmations. The former process requires a confirmation to each masternode reward. This will save our users time whenever they withdraw their rewards.  
To update your Featherlite on the latest version, please click here.
HaloDEX Updates
We recently released a new version of HaloDEX alpha which changed the main user interface for the exchange page. We're also adding TradingView, which is an easy to use financial visualization platform that allows users to customize charts as well as create financial analysis forecasts.  We're refining TradingView to perfection each and every day, so keep an eye out for its pending release in testnet. 
Otherwise, we are working hard to squash the final bugs in the DEX and plan to have all issues resolved soon. The HALO Wrappers are also nearly complete and are currently being tested internally. The smart contract backing the DEX is also being slightly reworked to be more modular and allow Halo Platform to more easily migrate as we introduce new features after initial launch. We also changed the Balances page to show both Featherlite and HaloDEX wallet balances. From an end-user experience, this will make it easier to use the DEX on a single page instead of navigating back and forth between Featherlite and HaloDEX wallets. A Socket indicator in the upper-right corner will indicate if your connection is working in real-time.

New HaloDEX features (TradingView and updated Balances)

HaloDEX Wrapper
The below patch notes provide details on the many fixes and improvements to HaloDEX:
0.4.0 Alpha
Changed alignment of sell orders
Resized the new order card to take up less space
Added contextual colors for buying and selling in the new order card
Added 8 decimal places to display data for the order book
TradingView replaced AmCharts for main chart on exchange
Resolution and symbol changing updates
Production config updated for static files relating to TradingView
Updated Balances page to now show wallet balances outside of dex.
Added some coloring to the page to make it less boring
0.5.0 Alpha
Orderbook will now display up to 30 orders on either side
Fixes for the depth chart to get it working again
The main Exchange view has been reworked completely (Let us know what you think!)
Fixes for supporting multiple display sizes
Fixes for searching tickers by the actual ticker (ie HALO)
Removed grids from trading view
Fixes a bug causing orders not belonging to the user to show up in "Your Orders"
Fixes a bug causing canceled orders to not properly update in the UI
Subscriptions are now functions on TradingView
Added a web socket connection indicator
Fixed a bug that would cause weird rounding errors when making orders
Updated ticker nav bar to navigate to the home screen when on balances screen
0.6.0 Alpha
Added new max button to fill all available funds
Fixed a bug when trying to exhaust all available funds
Fixed a bug where orders would not refresh when changing tokens
Removed unused toggles from the new order card
Updated minimum amount of HALO required to create an order
Fixed a bug that would cause improper volume display on TradingView
Updated location of buy/sell forms (they are now flipped)
Updated location of web socket connection (far right of the toolbar)
0.7.0 Alpha
Added better notifications and order aggregation matching
Fixed form validation when creating new orders/trades
Added UI piece that shows account lock/unlock status and allows unlocking of locked accounts
Block and Chain Game Studio Updates
Our final playtests for Blockfight are underway and in the past two weeks we have introduced some features which will allow players to have a quick rematch, see their stats and win a daily drop of free in-game coins. On the back end, we're working hard to incorporate a low-friction currency flow so players can get crypto into the game quickly and easily.
Draggin' Dragons racing screens are undergoing polish and integration into the game. Check out the Block & Chain newsletter for a sample of these fun and fantastic images.
The weekly newsletter from Block & Chain goes out every Friday and can be viewed on our forums:
Or sign up for our mailing list to receive the newsletter in your inbox each week: https://www.blockandchain.games/. 

HaloX Updates
Over the last two-week sprint, the exchange team completed the FIX/WebSockets API. This includes all function calls, permissioning, and validation in addition to further code optimizations and schema refinements. The next step for the team is to create a feature complete client in order to serve as a public API client example and allow us to carry out internal testing. In addition to this, we hope to see progress in wallet connectivity and frontend API integration.
Halo Platform Portfolio Updates
We've been hard at work developing our backend data APIs and integrating them into the frontend Portfolio so that we can show coin values and Portfolio value over time. We've also been fine-tuning our interface for customizing and configuring the dashboard to make it fit everyone's unique user experience. We are currently in development of getting account tracking working so that you can manage and track your portfolio.
Marketing and Business Development Updates
Along with all of the great work our developers have been doing on our Platform and exchanges, we have been making big strides in marketing and business development. We're producing our "User How-To" videos, which will guide the viewer through the various aspects of the many features available on the Halo Platform. These videos are helpful tools for helping new users get oriented with features of the Halo Platform and will expand our community outreach, so be sure to check them out, starting with our first one on setting up Featherlite:
Halo Platform was also recently represented by our Business Development Specialist, Matthew Dowd, at TokenFest in Boston, MA on September 13th and 14th. TokenFest is a major, two-day networking event focused on the business and technology of tokenization. The conference plays host to thousands of blockchain and cryptocurrency enthusiasts and industry experts. Matthew has been on the floor, handing out Halo Platform t-shirts and setting up meetings with potential enterprise clients and influencers.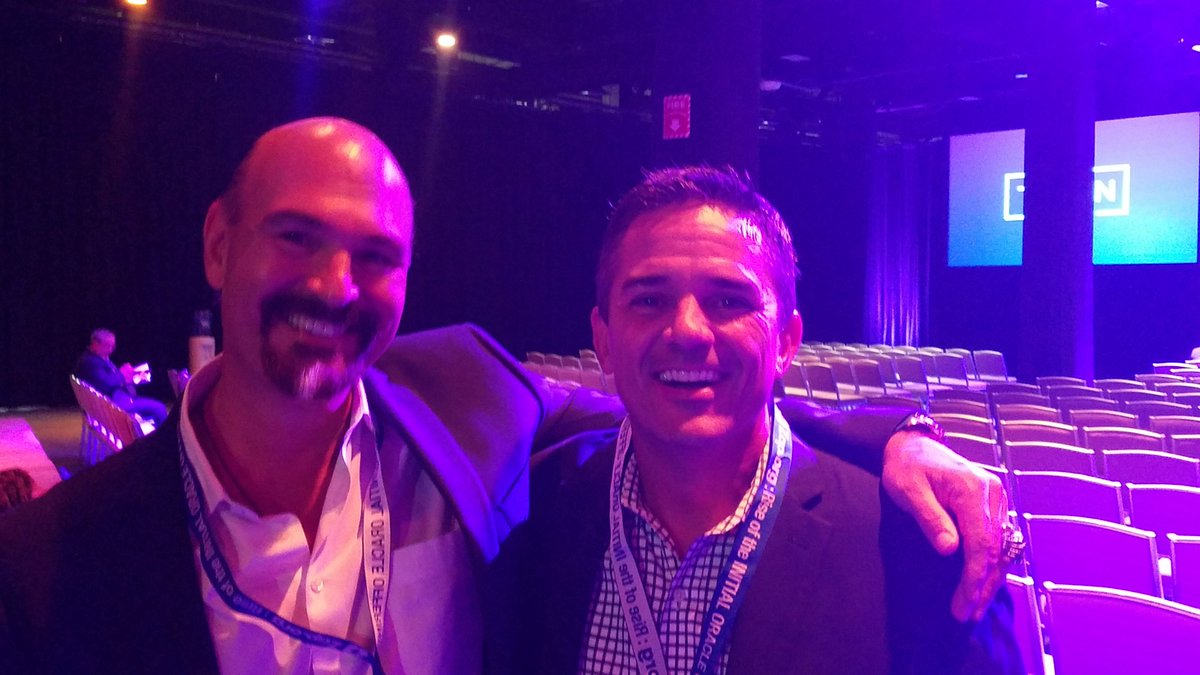 Matt with with CNBC's Jon Najarian, discussing the future of cryptocurrency.

Halo Platform Resources

Masternode Instructions
Setting up and using a masternode is simple with the Halo Platform. Featherlite walks you through the necessary steps to acquire, deploy, join, watch, and collect awards from your masternode.
For detailed instructions with images, go here: https://wiki.haloplatform.tech/Masternodes

Masternode Estimated Reward Payouts
If you're curious about masternode reward payouts, refer to the spreadsheet below.
https://docs.google.com/spreadsheets/d/1ghIixsf4WSrd9RYEAEc3lzuB8pq9MX9mi27h39GJL-U/edit#gid=826076888 

Block Explorer
Check out our searchable block explorer to take a close look at any block or transaction on the chain. In the coming days you'll be able to see transactions for each wallet address on chain: https://explorer.haloplatform.tech/.

View our progress on our roadmap: https://www.haloplatform.tech/roadmap.html 

Connect with us on social media
Official Forum - https://community.haloplatform.tech/
Twitter - https://twitter.com/Halo_Platform
Reddit - https://www.reddit.com/r/HaloPlatform/
Discord - http://discord.haloplatform.tech/
Telegram - https://t.me/haloplatform
Google+ - https://plus.google.com/u/0/108336112327687734137
Steemit - https://steemit.com/@haloplatform
Medium - https://medium.com/@haloplatform
Facebook - https://www.facebook.com/HaloPlatform.tech/
Youtube - https://www.youtube.com/channel/UCZqP3U9jFO0XTV6EYNt1dqg
Instagram - https://www.instagram.com/halo_platform/
LinkedIn - https://www.linkedin.com/company/haloplatform/
Github - https://github.com/haloplatform
Block and Chain Game Studios - https://www.blockandchain.games/

Halo Platform/Block and Chain Game Studios international community:
Available languages: Arabic, Chinese, Hindi, Japanese, and Russian.
https://community.haloplatform.tech/forum/41-localized-forums/ 

Where to Get Help
If you run into any issues with any of our products (and you've tried refreshing and full node and that doesn't fix it), there are numerous ways to reach out to us:
Email: support@haloplatform.tech 
Discord: http://discord.haloplatform.tech/ (our moderators and support are online almost 24 hours a day. Special thanks to Moggy, Abe, Jay B., Pesh, and SeriousBasil237). 
Website (we have a support platform built in): https://www.haloplatform.tech/ 
—
^Everyone @ Halo Platform
2